ЧТО ТАКОЕ ИНТЕРНЕТ-БАНКИНГ?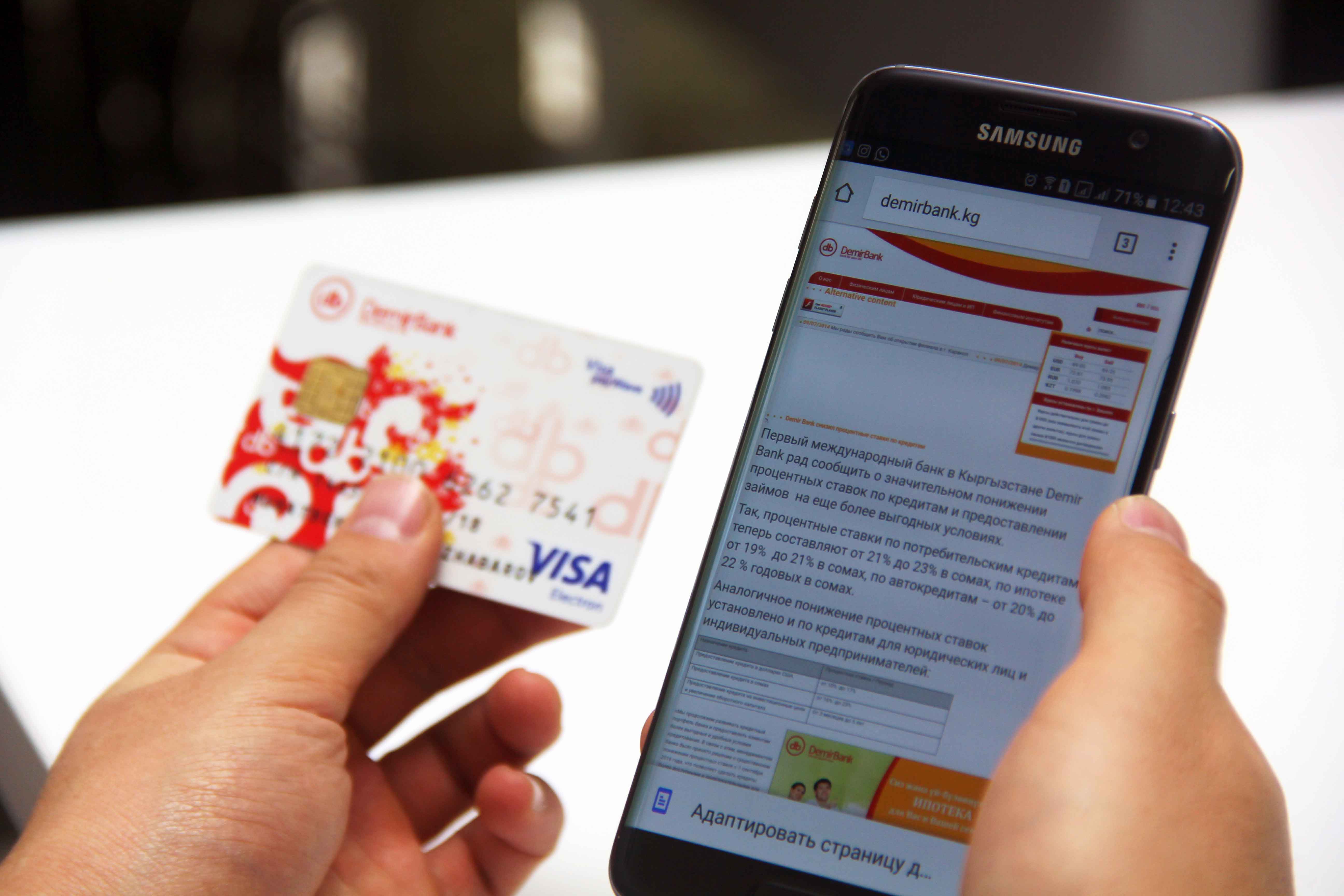 Internet Banking of DemirBank – is a system of remote Banking service, designed to provide maximum comfort and convenience to manage your finances.
ADVANTAGES:
FREE connection and no monthly fee
ONLINE ACCESS to your Bank accounts 24/7 (at anytime)
FULL control over the movement of funds and balances on accounts.
The ability to perform banking transactions in REMOTE MODE without visiting the offices of the Bank
MODERN TECHNOLOGIES of identification the users of system (maximum security with new technologies)
EASY AND CONVENIENT CONNECTION - if you have a Bank account and signed applications, you get an envelope with unique passwords for access to the system (user name, password, PIN-code). You do not need to install an additional software on the computer.
DemirBank offers to use one of the 2 options of Internet Banking:
Internet-banking in the "Display Mode"
Internet-banking in the "Full Mode"
Check balances and cash flows, the availability to print out a history of cash flow.
Conversion of funds (exchange one currency for another)*.
Transfers between your own accounts and third party accounts opened in DemirBank, as well as in other commercial Banks of KR*.
Opening/closing of the "STANDARD" time deposit with interest payment at the end of the maturity date at any time. Information about the interest rates set by the Bank for the time deposits that are updated in real time mode.
Information on the loan and the payment schedule, the availability to calculate the profitable loan payment using a loan calculator.
Creation of a Virtual card (if credit card is available).*
Taxes payment.
Payment of more than 170 types of payments (mobile services, utilities, Internet and other)*
(*) Transactions are available only in "Full mode" option
1 step
Open a banking account in any branch of the Bank
2 step
Sign the application form for free Internet-Banking, then you will receive an envelope with passwords access to the system or purchase E-TOKEN.
3 step
Start using the system and save your time.