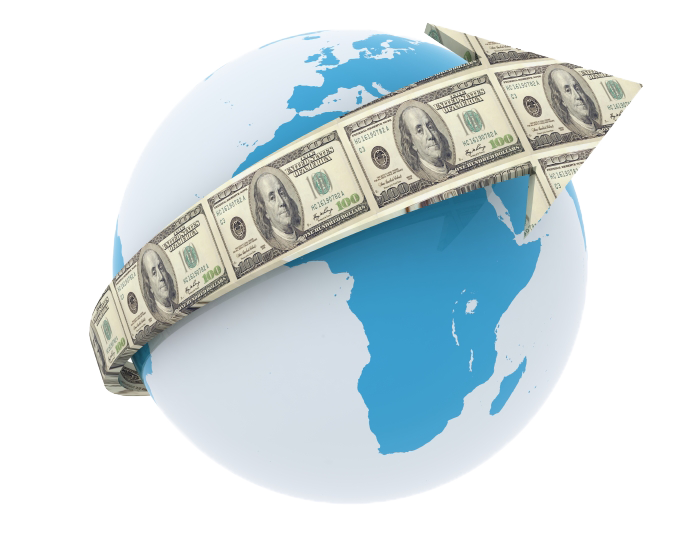 DemirBank provides SWIFT transfers of funds in foreign currency (USD, EURO, RUB, CNY, KZT and other currencies worldwide). SWIFT - international money transfer system.
The Bank also offers two types of transfer: " OUR" and "BEN".
- OUR - the fee of the correspondent Bank is paid by the sender
- BEN - the fee of the correspondent Bank is deducted from the transfer amount .
You can also make book to book transfers in foreign currency via Branches of DemirBank and ATMs of DemirBank.
---
Regular money transfer (if account exists)
Receive the funds

Apply to DemirBank to open an account and receive details. If there is an account apply to DemirBank for details or download details here ;
Inform the sender of funds about this information;
The details should contain the full name of the recipient and the number of his Bank account (in the currency of funds receipt);
After receipt of the money transfer apply to DemirBank and upon presentation of an identity document receive the transfer.

Send funds

Apply to DemirBank for account opening, provide the passport and credit your account for the transfer amount and the fees;
Fill in an application for money transfer and pay the required fee to make a transfer.

The deadline of SWIFT transfer is as a rule 3 working days.
Due to book to book transfers, you can make money transfers fast:
- between your banking account in DemirBank, including the debt repayment on a credit card;
- from your banking accounts to the third parties accounts opened in DemirBank .
Book to book transfers in:
any currency (the currency of account management):
via the branches of DemirBank between the customers' accounts
Free of charge
via the branches of DemirBank to the third parties accounts
KGS 120
via Internet- Banking around the clock, including weekends and holidays
Free of charge
via ATMs of DemirBank
Free of charge
Fast money transfers to the card from home!
Now all cardholders of Visa and MasterCard of DemirBank can receive money transfers through Zolotaya Korona system.
All you need:
1. Download free mobile application KoronaPay
2. Enter your details: full name and phone number
3. Press the button Receive transfer to card
4. Indicate the bank card number (16-digit card number,card validity period (month and year), and the card's CVV code)
5. Click Credit to card
6. Done
More details in the video.
How to connect to IB?
Open a banking account in any branch of the Bank
Sign the application form for free Internet-Banking, then you will receive an envelope with passwords access to the system, or purchase E-TOKEN.
Start using the system and save your time!
---