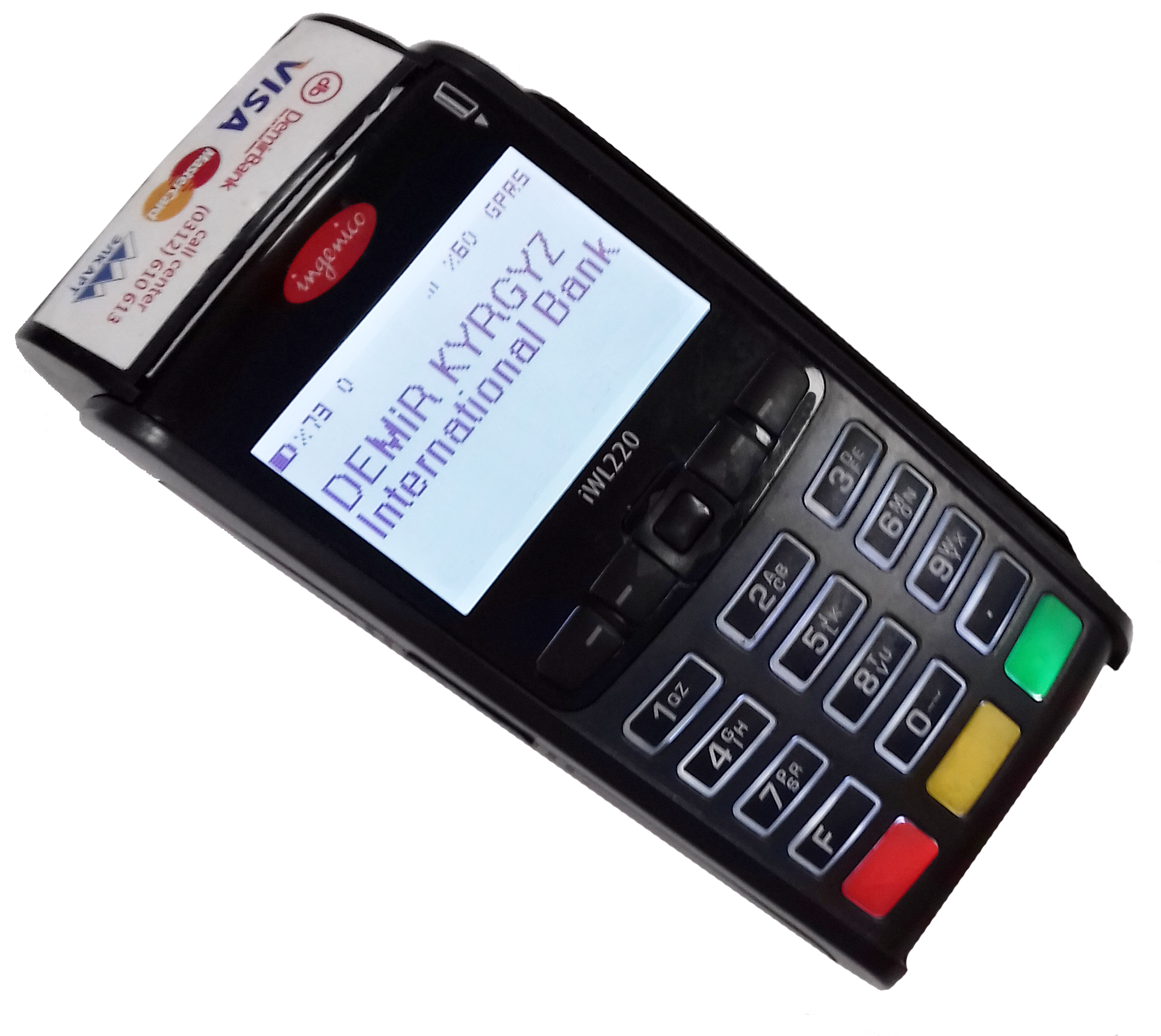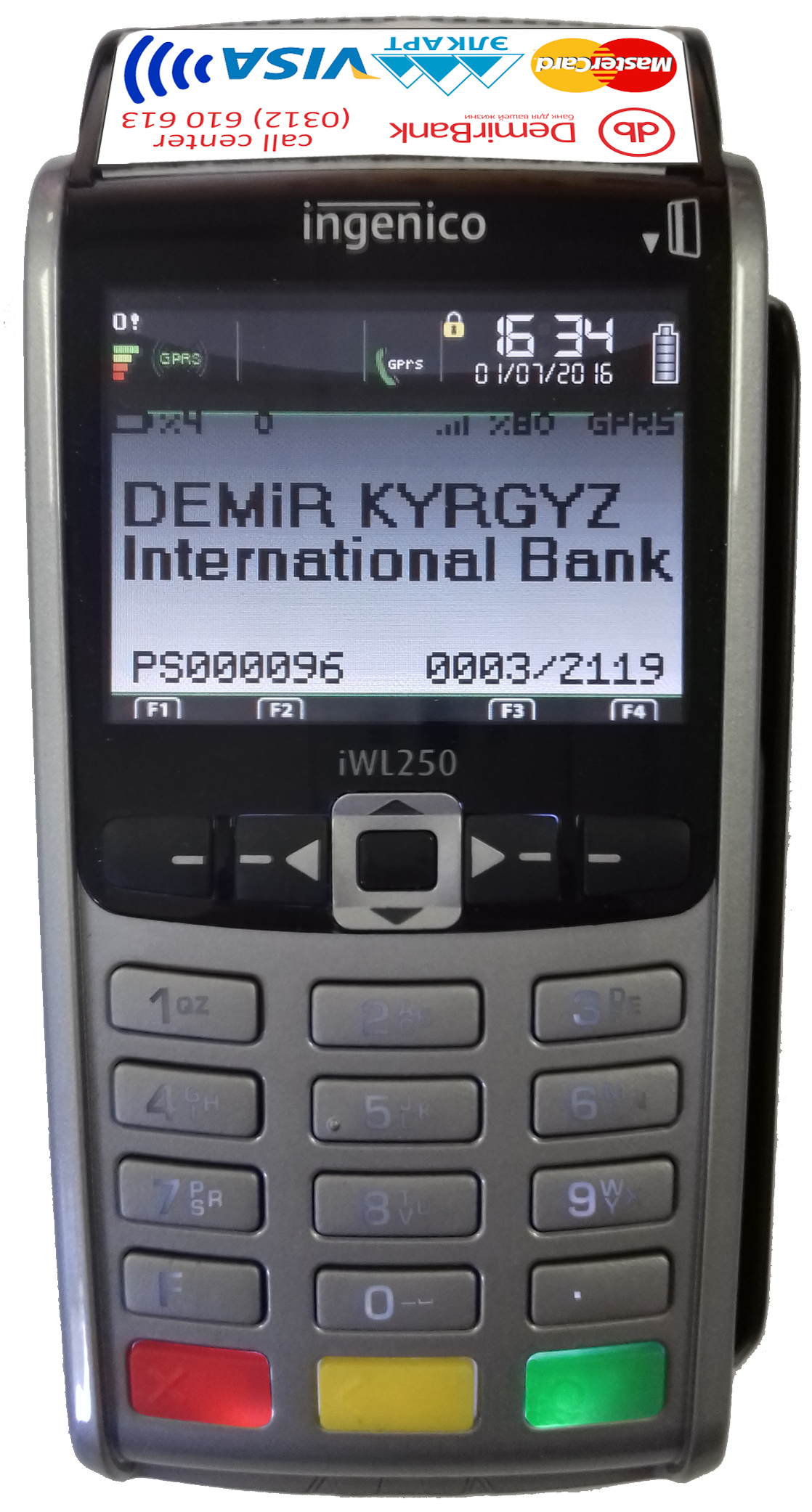 POS-terminal - the device for card payments for goods/services in trade and service enteprises.
DemirBank continues to maintain the status of the leader in the number of installed POS-terminals in Kyrgyzstan and up to date the total number of POS-terminals is 1753 units. 310 POS-terminals among them are with function of a contactless payment (PayWave).
The additional benefits of cashless payment by cards of DemirBank via POS – terminals of DemiBank is receiving discounts and bonuses.
If you are the owner of your own business, due to increase the trading value, you shall apply to any branch of DemirBank to sign agreement and for installation of POS-terminal.
Do not use payment cards in trade and service enterprises that are not credible.
Ask for card payments made only in your presence. It is necessary for reducing the risk of illegal acquisition of your personal data indicated in card.
If you use a payment card to pay for goods and services, the teller may ask the cardholder to sign the check and enter the PIN-code. Before entering the PIN-code make sure that the people in close proximity will not be able to see it. Before signing, please, verify the amount written in the check.
Full list of POS-terminals of DemirBank you can find here .