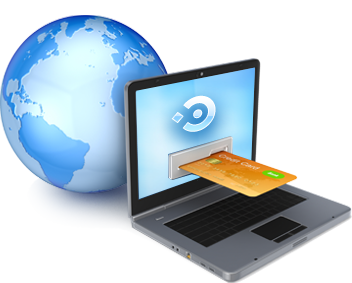 VIRTUAL CREDIT CARD (VC) will protect your purchase during online payments. It is an analogue of payment cards that exists only in electronic form.
VC is established to ensure SECURITY during online payments made by the holders of DemirBank credit cards.
You create VC YOURSELF through online DemirBank INTERNET BANKING. VC has no material carrier, i.e the bank does not issue the physical card. This function eliminates the risk of theft of the card.
If you are a DemirBank credit card holder and have connected to the INTERNET-BANKING in the 'FULL MODE', then you should just go to the website of DemirBank to create a VC. (See the manual for working with system of Internet Banking in the 'FULL MODE'. Link is here).
ADVANTAGES OF VIRTUAL CARDS
The MINIMIZATION of using the credit card details during online payments
The ABILITY to create VC independently: setting*, closing credit card limit at any convenient time via DemirBank INTERNET BANKING system.
*VC limit and your credit card limit are connected: if you use the limit of one card, the limit of another one will decrease. The limit of VC can not exceed the limit of your credit card.
Notes:
After the purchase in Internet, you can reduce or set to zero your VC limit .
All transactions conducted by the VC, are recorded in the credit card statement. The Bank sends the statement to the card holder's e-mail on monthly basis.