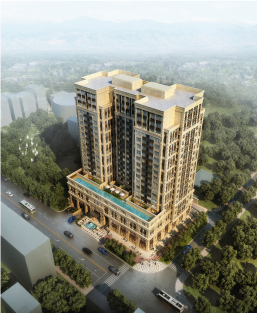 DemirBank's partnership mortgage lending program together with the Bay Tash Group offer a unique opportunity to become a happy owner of an apartment in a premium class residential complex
Loan amount
from 500 000 to 7 000 000 KGS
Loan term
From 24 to 60 months
Annual interest rates for loans in KGS
24 months
5,5%
36 months
9,5%
48 months
11,5%
60 months
12,5%
COLLATERAL
- Flat to be purchased under loan
- 1 personal guarantee

Bank can ask for additional collateral under decision of Related Approving Entity.

Penalty for earlier repayment
without preliminary written notification to the Bank about earlier repayment prior to 30 calendar days
- 5% (min. KGS 2 000)
- in case of closing loan due to getting new one - N/A
with preliminary written notification to the Bank about earlier repayment prior to 30 calendar days

not applicable
Own funds
min. 30% from amount of purchased property
In case of any questions you may contact DemirBank Contact-center:
+996 (312) 90 90 60 – Bank specialists will inform you about necessary information;
Partner information:
Construction company "Bay Tash Group"
r/c "Bay Tash Tower": Bishkek city, Kievskaya srt, 76
r/c «Elite Residence»: Bishkek city, Toktogula str, 163,165
0 (312) 903 333; 0 (772) 903 333; 0 (709) 033333
How to get a loan?
Prepare the necessary documents (the list of documents here);
Fill an application form (download);
Contact any DemirBank branch with filled in application and set of documents;
The application will be considered within 5 business days (depending on the amount and loan terms), after you will be informed about DemirBank's decision.*
---
* - the term of consideration of loan may be expanding at the discretion of the Bank.