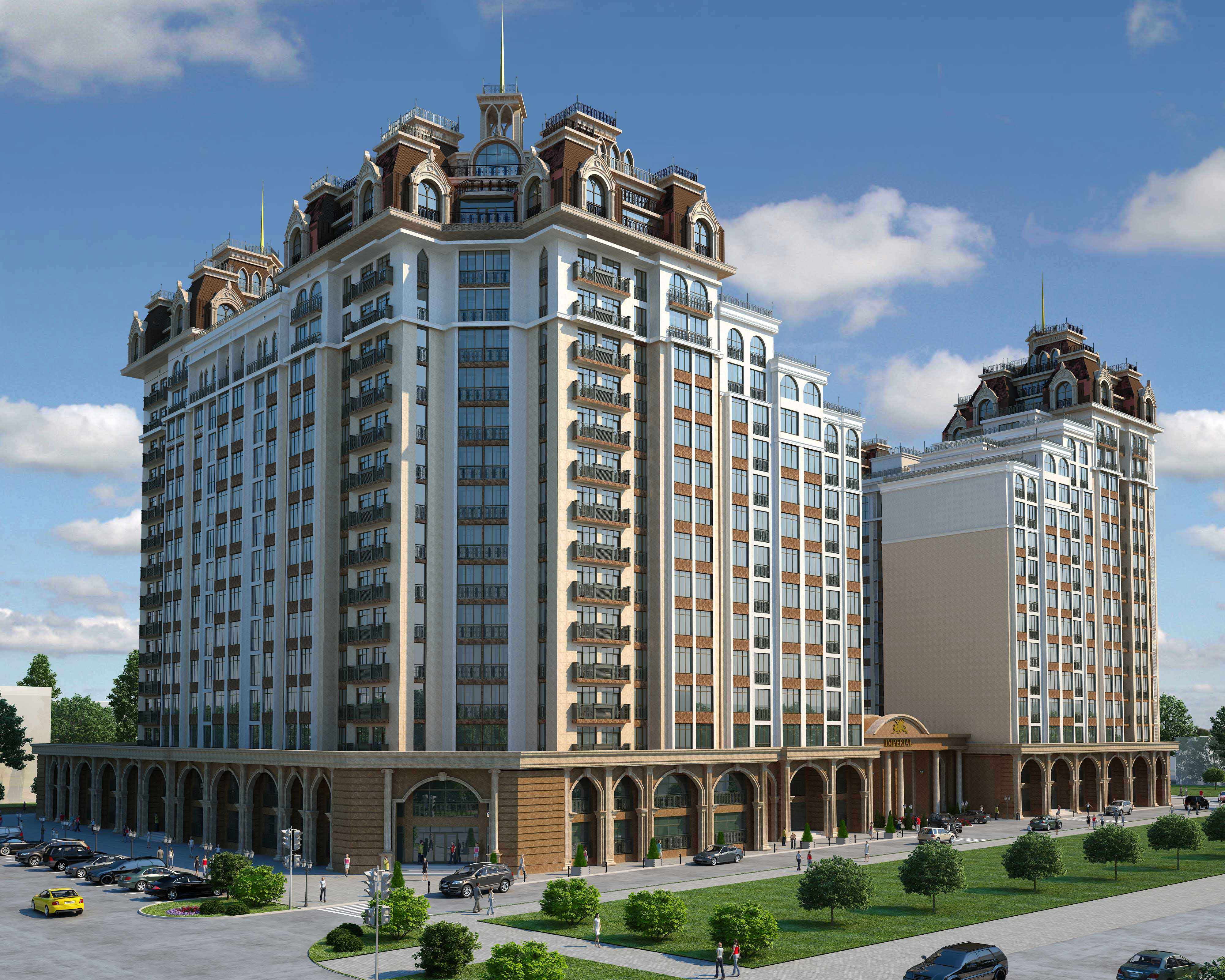 Mortgage loan from 6,7% up to 14,14% for your family becomes more accessible with DemirBank!
The special mortgage project is realized jointly with the company "Imarat Stroi" for the "Imperial" dwelling house.
Prime dwelling houses of "Imperial" - the guarantor of reliability and quality.
During construction were used the best construction materials that differs with the high strength and environmental friendliness. At that the frames and brick wall of houses are made from the advanced and innovative technologies.
Loan amount
from KGS 350 000 to KGS 7 000 000
Loan term
from 24 to 96 months
Annual interest rates for loans in KGS
24 months
3%
36 months
7,5%
48 months
9,5%
60 months
10,5%
72 months
11,5%
84 months
12%
96 months
12,5%
COLLATERAL
- Future rights for the flat to be purchased under loan and 1 personal guarantee
or
- Other immovable property, which market value (estimated by the Bank) is at least two times more than loan amount, and 1 personal guarantee
- Collateral will depend on steps of the project realization
Penalty for earlier repayment
without preliminary written notification to the Bank about earlier repayment prior to 30 calendar days
- 5% (min. KGS 2 000)
- in case of closing loan due to getting new one - N/A

with preliminary written notification to the Bank about earlier repayment prior to 30 calendar days

not applicable
Own funds
min. 30% from amount of purchased property
Annual effective interest rate – from 4,14%.
---
We understand the importance of affordable housing for Kyrgyz citizens and ready to assistance together with the construction company "Imarat Stroi"
In case of any questions you may contact DemirBank Contact-center:
+996 (312) 90 90 60 – Bank specialists will inform you about necessary information;
Partner information:
"Imarat Stroi" LLC
r/c "Imperial": Bishkek city, 300/3 Frunze Str.-Gogol Str.
0 (312) 555-999, 0 (555) 777-999
sales@imaratstroy.kg
How to get a loan?
Prepare the necessary documents (the list of documents here);
Fill an application form (download);
Contact any DemirBank branch with filled in application and set of documents;
The application will be considered within 5 business days (depending on the amount and loan terms), after you will be informed about DemirBank's decision.*
---
* - the term of consideration of loan may be expanding at the discretion of the Bank.